Zootropolis: Město zvířat / Zootopia (2016) UNTOUCHED 3D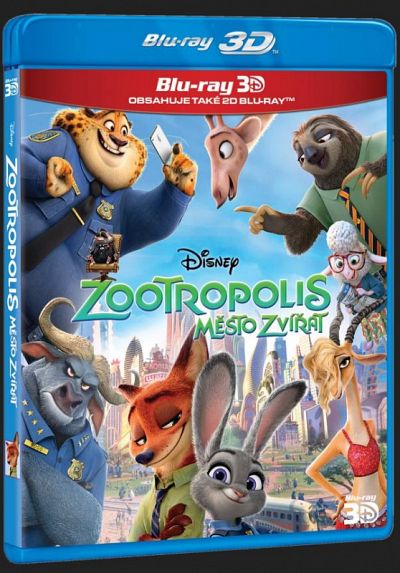 Je to metropole, kde můžete být kýmkoli bez ohledu na to, zda jste obří slon nebo malá myška. Když však do města dorazí optimistická strážnice Judy Hopkavá, zjistí, že být prvním králíkem v policejním sboru velkých a drsných zvířat není žádná legrace.
A protože chce všem dokázat, že na to má, skočí po první příležitosti řešit náročný a záhadný případ, i když to znamená vzít do party upovídaného a všemi mastmi mazaného lišáka, Nicka Wilda...
Český název: Zootropolis: Město zvířat
Originál: Zootopia [USA, 2016]
Délka: 109 minut
Blu-ray Zootropolis: Město zvířat obsahuje:
Zvuk: český DTS 5.1, anglický DTS 5.1
Titulky: české, anglické pro neslyšící
Obraz: 16:9 2.39:1
Hrají: Ginnifer Goodwin, Jason Bateman, Alan Tudyk, Katie Lowes, Shakira
Režie: Byron Howard
Bonusy:
• Výzkum: Dobrodružství na vlastní kůži
• Původ příběhu o zvířatech
• Zoologie: Kulaté stoly
• Muzikotropolis
• Kartotéka Zootropolské policie
• Hudební videoklip od Shakiry "Try Everything"
• Vystřižené postavy
• Vystřižené scény
BDINFO :